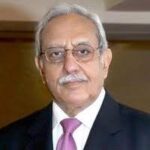 Mr. Basheer A Chowdry | CEO
Mr. Basheer A. Chowdry commenced his banking career in 1963. He is a gold medalist from Punjab University, holds a Diploma in Banking and is also a Member of the British Institute of Management, Member of the British Institute of Directors, and Member of the Institute of International Affairs, London.
He has vast banking experience in commercial, investment banking, international banking and the leasing business for the last 42 years having held very senior assignments with Bank of Credit & Commerce International, United Kingdom. He has been the Chief Executive Officer of the Modaraba for more than 17 years. He has served as the Chairman, Modaraba Association and Leasing Association of Pakistan and was a Director on the Board of Karachi Stock Exchange (Guarantee) Limited nominated by Securities & Exchange Commission of Pakistan as well as a member of the steering committee of the United Nations Development Program for Corporate Governance in Pakistan. Currently, he is also holding the position of Advisor to the Chairman of Burj Bank Limited.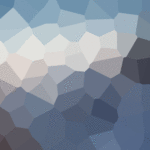 Mrs. Hamida Aqeel | COO | Company Secretary
Mrs. Hamida Aqeel is an MBA from Institute of Business Administration, Karachi.
Having 15 years of experience of credit and corporate affairs. She also holds a Diploma in "Management for General Manager" from Netherlands. She has previously worked in Pak-Libya Holding Co. (Pvt) Ltd. and was on the Board of AI-Zamin Leasing Modaraba as their nominee till 1995. She has been with Al Zamin Modaraba Management (Pvt) Limited since year 2000.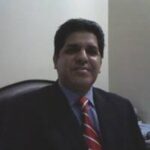 Mr. Ijaz Ahmed Khan | CFO | Regional Head
Mr. Ijaz Ahmed Khan is an MBA in Finance from UK. He also completed C.A Articles with Amin Ijaz & Co. Chartered Accountants having 20 years diversified experience in banking, finance, Credit and corporate affairs.
He is associated with Trust Modaraba since early 1992. He started his career from the Bank of Punjab in 1990 and worked there as branch Manager for a brief period and joined Trust Modaraba in late 1991 as Manager Accounts. He has also been a member of the Executive Committee of the Modaraba since 1996.